Long before the current crop of young women who dot the social media space, there was once upon a time, something referred to as the Lagos S
Long before the current crop of young women who dot the social media space, there was once upon a time, something referred to as the Lagos Social Establishment. It is a phrase coined to describe the bubbly and social nature of Lagos with its attendant regular events, to celebrate anything from the serious to the mundane, as well as the people who organize and attend these high-octane parties who are usually, all well connected and wealthy.
They were and are still referred to as members of the Lagos Social Establishment. And they ruled the Lagos social scene in the days when being referred to as a socialite was a big deal. Members of this establishment who are of both genders are usually drawn from the business, political, professional, entertainment circles etc.
They are mostly referred to as the patriarchs and matriarchs of the establishment as a result of their age and the number of years they have spent being a recurring decimal on the social scene. They have all done quite well in their various endeavors, are all individually stylish, beautiful and handsome in their own ways with some managing to remain relevant on the social scene up till date.
However, this article focuses on some female members of this establishment, all of who have one thing in common – they all married wealthy men who have all passed on. Losing their husbands have in no way diminished the essence of who they are, even though they have all chosen to take a back seat from the social scene. And while they may no longer be as active as they used to be on the social scene, they are however still forces to reckon with among young women who still hold them in awe and long to learn the ropes of being a socialite from them.
Lanre Ojora: At 70, Lanre Ojora who doesn't look a day older than 50 has managed to remain as stunning as she was when she first met her late husband, multi-millionaire Ajibade Ojora who was the younger brother to Otunba Adekunle Ojora, board room guru and father in-law to former Senate President, Bukola Saraki. The grandmother who still likes to dress sexily has retired completely from the social scene and only surfaced briefly last year when she hosted family and friends to the 25th memorial thanksgiving and remembrance of her late husband who was an executive at Mobil Oil Nigeria.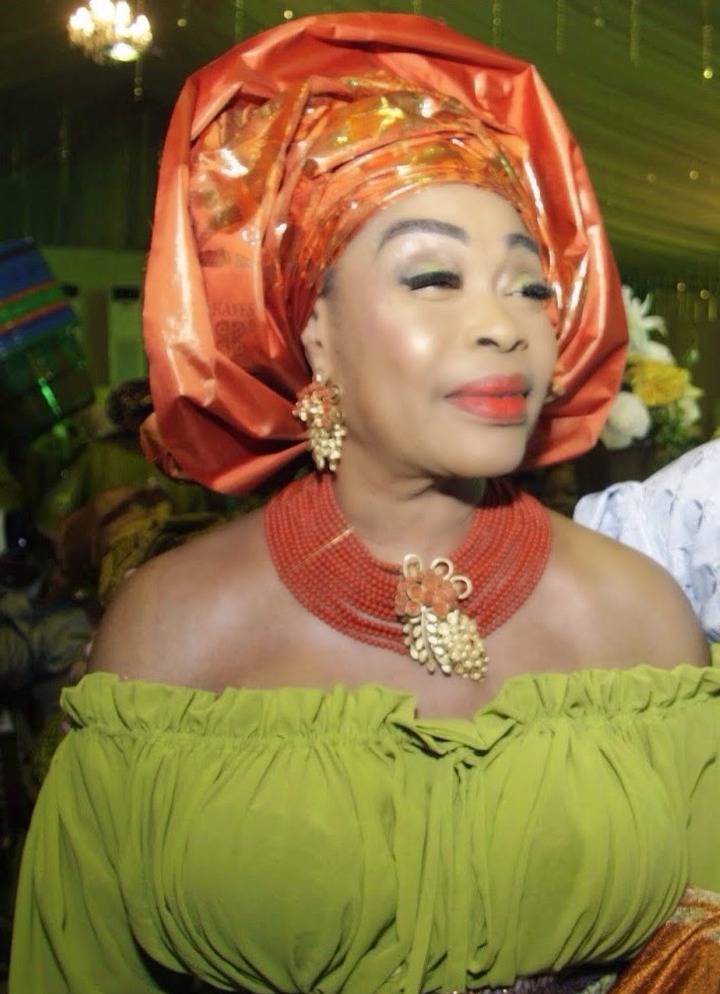 Maureen Onigbanjo: When news of the death of her husband, Wale Lateef Onigbanjo was broken to her in 2015, the fashion designer and the CEO of House of Maufechi thought her world would end right after. This was because of the kind of love that existed between them, their different tribes not withstanding. Wale who owned Lakoom Enterprises was said to have died shortly after arriving his home in London. Infact, he slumped right at the entrance of their London home before he had the chance to undergo the medical check-up he travelled to London for. However, Wale's death did not slow Maureen down when it came to socializing and she was sometimes seen socializing with her children. But socialising now seems to have taken a back burner as four years after her husband's death, the 61-year-old also lost her first son, Olawale jnr, to the cold hands of death.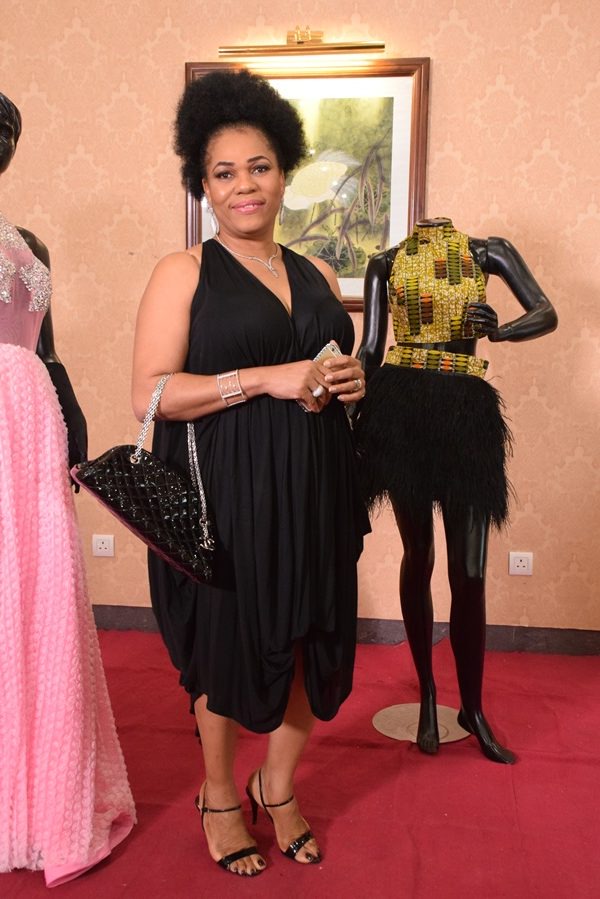 Kemi Adewunmi: A well-known Lagos socialite, Kemi Adewunmi has over the years, managed to retain the svelte figure that captured her late husband, a former Chief of Air Staff, Air Marshal Ibrahim-Alfa, and prompted him to marry her. While her late husband wasn't a well-known socialite, Kemi on the other hand was a social butterfly. But over the years, she has been forced to slow down considerably and focus on her business and her two beautiful daughters. In her late 50s, Kemi who has her hands in different pies; politics, business – has refused to remarry, perhaps in honour of her
late husband.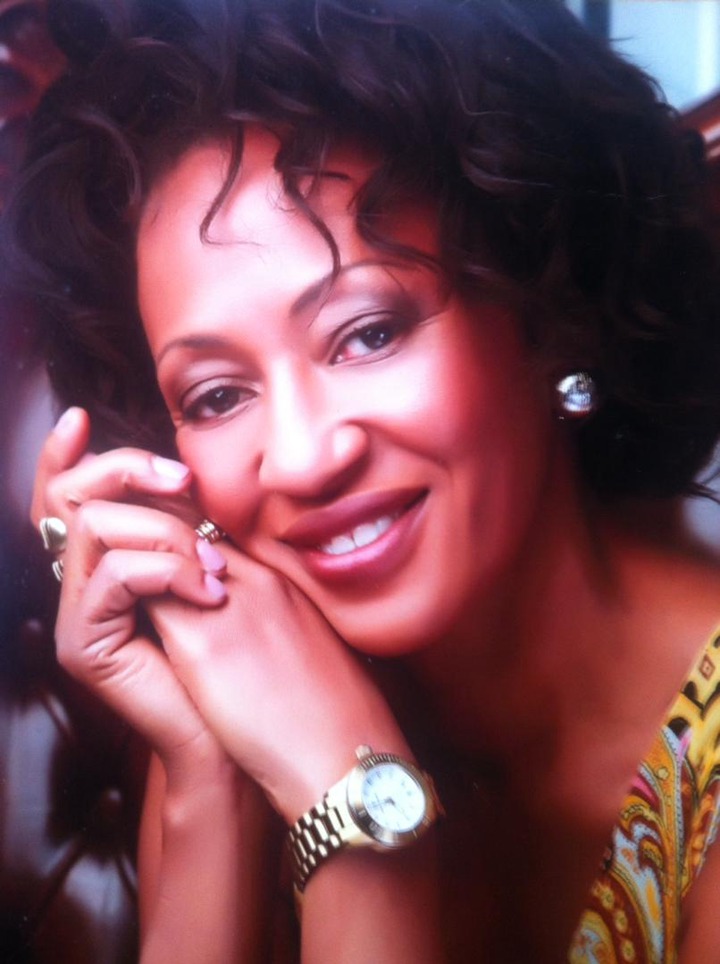 Olori Ladunni Sijuade: With a good pedigree, she was one of the wives of the late Ooni of Ife, Oba Okuande Sijuade and his favoruite as evidenced by how much he dotted on her while he was alive. Even though they both lived apart, with Olori Ladun spending more time in her Lagos residence, distance was never a barrier for them. Also, living in Lagos afforded her the opportunity to make a mark in the Lagos social scene and also run her own business. However, when death snatched the stylish and flamboyant Ooni from her in 2015, ending their 32-year marriage which produced two children, Olori Ladunni was besides herself with grief. Withdrawing from the social scene to mourn her husband became a top priority for her and has remained so as she has taken a breather from the social scene, perhaps, for good.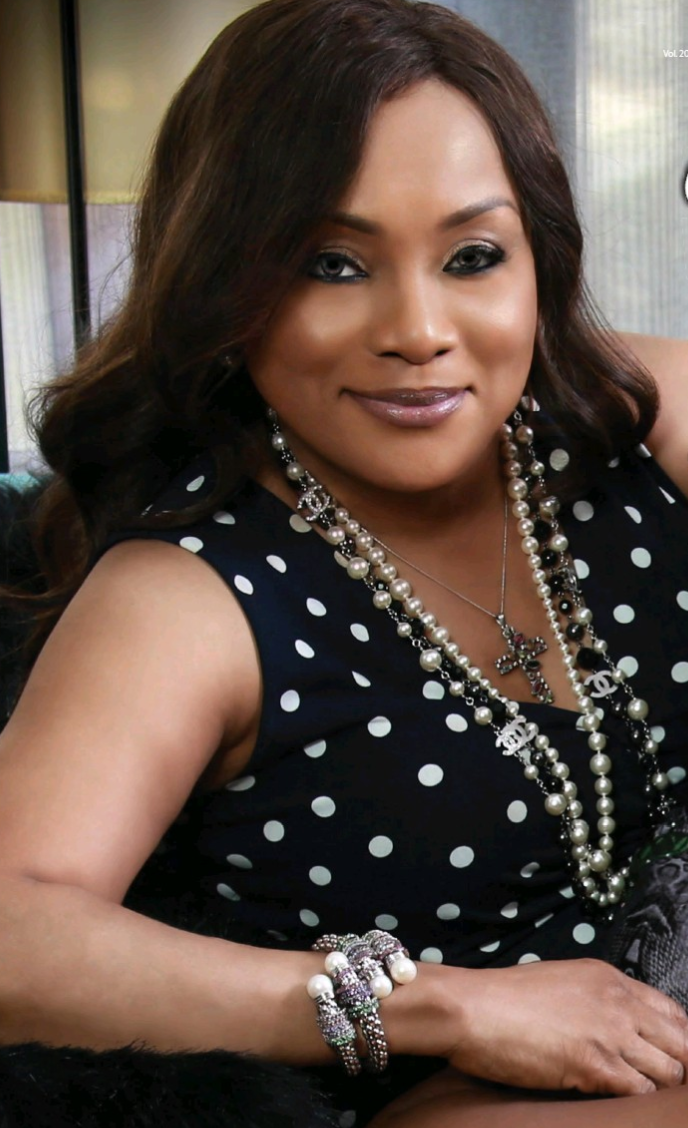 Abba Folawiyo: That this grand dame of the Lagos Social Establishment was the apple of the eye of late Wahab Atanda Folawiyo, the Baba Adinni of Lagos, would be simply stating the obvious. Little wonder the late wealthy businessman didn't mind waiting – he bidded his time till the right moment to make the Ghanaian/Nigerian born fashion designer and founder of Labanella Designs, one of his wives. She was already past 50 and even though it was her third marriage, Sisi Abah as she is fondly called, seemed to be at peace with Alhaji Folawiyo. Unfortunately, three years after her 60th birthday which saw Baba Adinni pulling all the stops to celebrate her, he passed on. She was once quoted as saying that she cries everyday because she misses him everyday. While his death did not in any way affect the social diary of the soon to be 78-year-old, she has however over time, cut down considerably on her social appearances.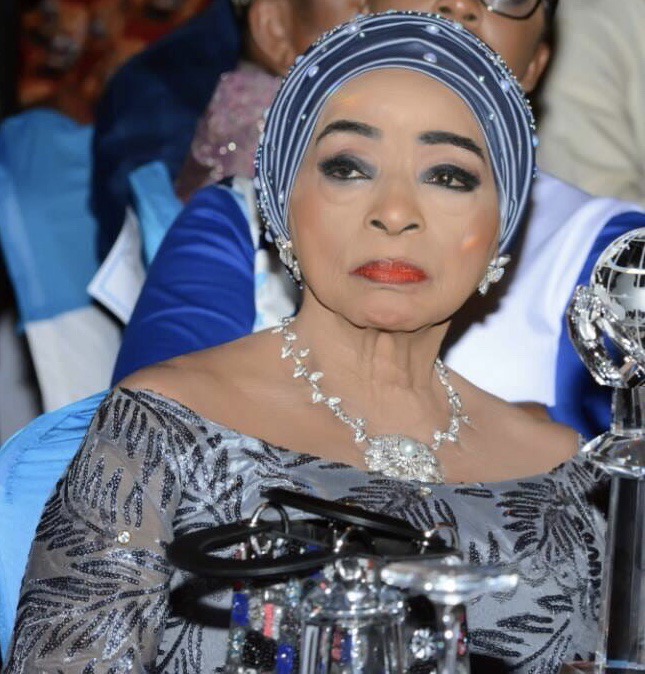 Opral Benson: The Iya Oge of Lagos, a titled conferred on her by the late Oba of Lagos, Adeyinka Oyekan, was married to the late flamboyant Minister of Information in the first republic, Theophilus Benson whom she met while in the line of duty in Liberia. They were married for 46 years until his death in 2008. Even though she wasn't his only wife, the late minister was without mincing words, smitten by her all through the duration of their marriage. Long after his death, she refused to remarry but instead has continued to expand on her numerous businesses, one of which is the Opral Benson Beauty Training Institute, while also keeping up with social events as regularly as she can. At 85, the Consular for the Republic of Liberia seems to have totally slowed down on the social circuit.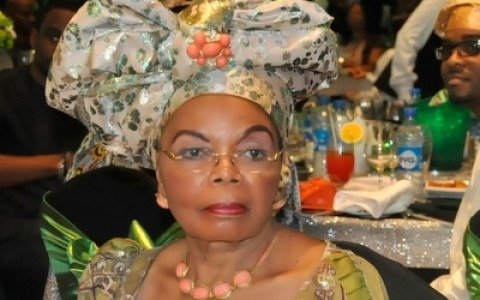 Ifeoma Ilodibe: She was married to the late wealthy transporter, Chief Ilodibe of Ekene Dili Chukwu Group of Companies as his second wife. While they were married, the late chief adored her and spoilt her rotten with his wealth. She had most of the best things in life – from jewelries of all kinds to cars to homes to vacations to exotic places. Her late husband didn't mind that she had a love child before they met and married, he was intoxicated with love for her. But all that show of love ended after he died. While she never remarried, Ifeoma totally vanished from the social circuit.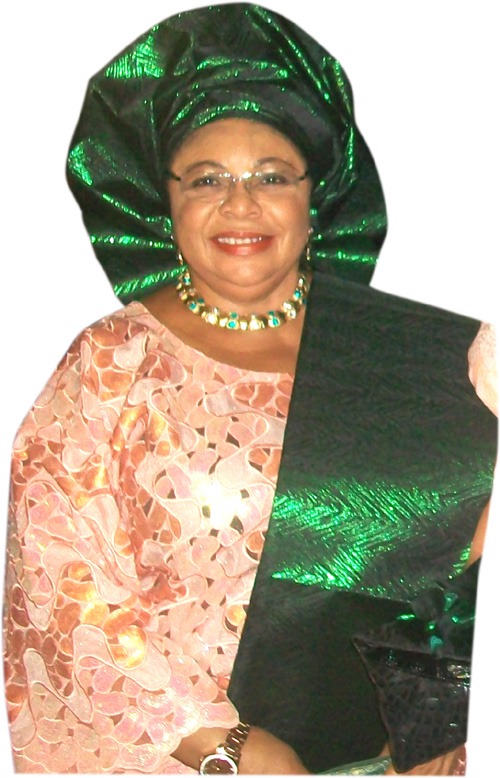 Beatrice Abebe: She became a socialite on account of her marriage to Henry Abebe, one of Nigeria's most prominent big boys and socialites and the very handsome younger brother of the late Stella Obasanjo, the wife of former President Olusegun Obansanjo. Following his death six years ago from a liver ailment in a hospital in Abuja, life has never been the same for Beatrice who has beaten a retreat from the social scene.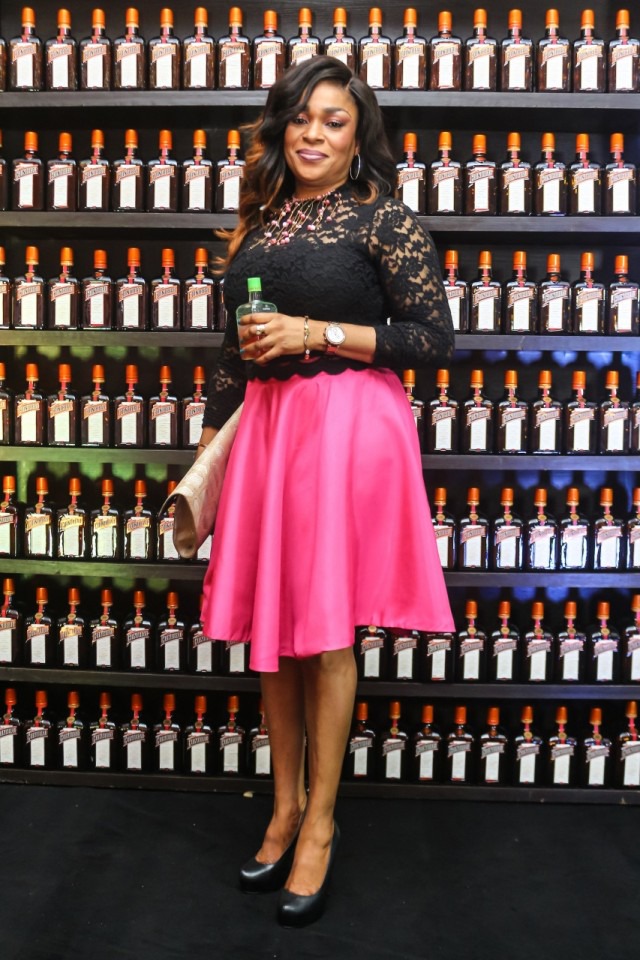 Ngozi Nkoloenyi: Formerly a prominent member of the Lagos social establishment who dominated the scene for decades, Ngozi chose to take a break from the social scene after she lost her husband about six years ago to the cold hands of death. She now prefers to spend her time tending to her grandchildren and running her company, Bloomingdale as well as a subsidiary of it, La Valerie a one stop place for all things fashion, from fabrics, shoes, hats, jewelries etc. while also making out time to run her late husband's business which she is the chairman of. When she recently clocked 60, there was no fanfare, which is quite unlike her, as she instead marked the day in faraway Dubai amidst family members.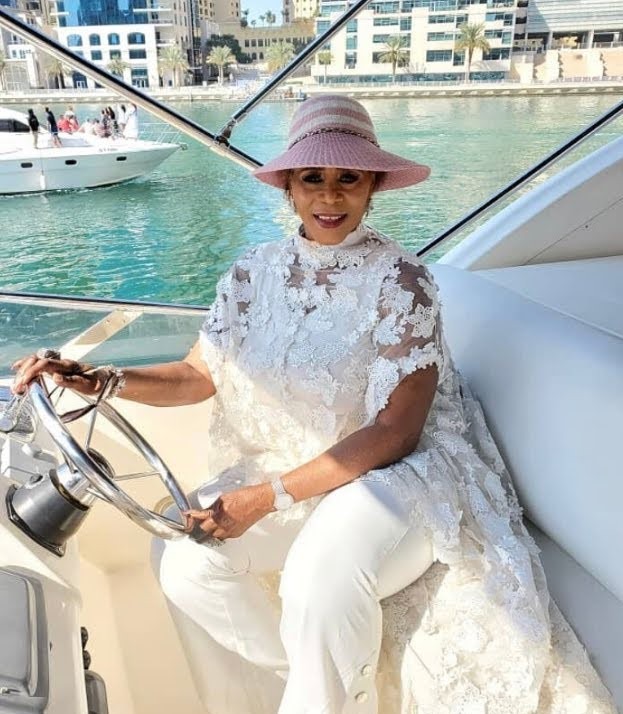 Helen Prest-Ajayi: Even before the recent death of her second husband, Dr Tosin Ajayi of First Foundation Medical centre after a protracted illness, former beauty queen, Helen Prest-Ajayi had already taken a break from the social scene. At 61, the lawyer and business woman thought it wise to spend her time tending to her husband and her three daughters from her first marriage, all of who have now come of age.