There is no denying that marriage requires a lot of hardwork from both parties involved for it to be successful. While some are willing to put in
There is no denying that marriage requires a lot of hardwork from both parties involved for it to be successful. While some are willing to put in the hard work and make the necessary sacrifice, others are just contented with doing trial and error, hoping it turns out right. While some have been lucky enough to weather the storm and remain as one, others chose to take a walk, unable to withstand the heat. Just like these 20 listed below. One peculiar denominator about them all is that despite coming from wealthy and privileged backgrounds, they all have been quite unlucky in marriage.
Bimbo Okoya-Urey: She is one of the daughters of billionaire industrialist, Razaq Akanni Okoya, a product of his union with one of his now estranged wives, Ajoke. A tough cookie who isn't given to socializing like her siblings, Bimbo, was once married to a Liberian who was a successful businessman. The union was a short lived one and as soon as it ended, she reverted to her maiden name. It produced no child. Bimbo who once ran AOMS marketing solutions, an integrated marketing agency that specializes in providing world class marketing management later plied her trade with British American Tobacco Nigeria Foundation.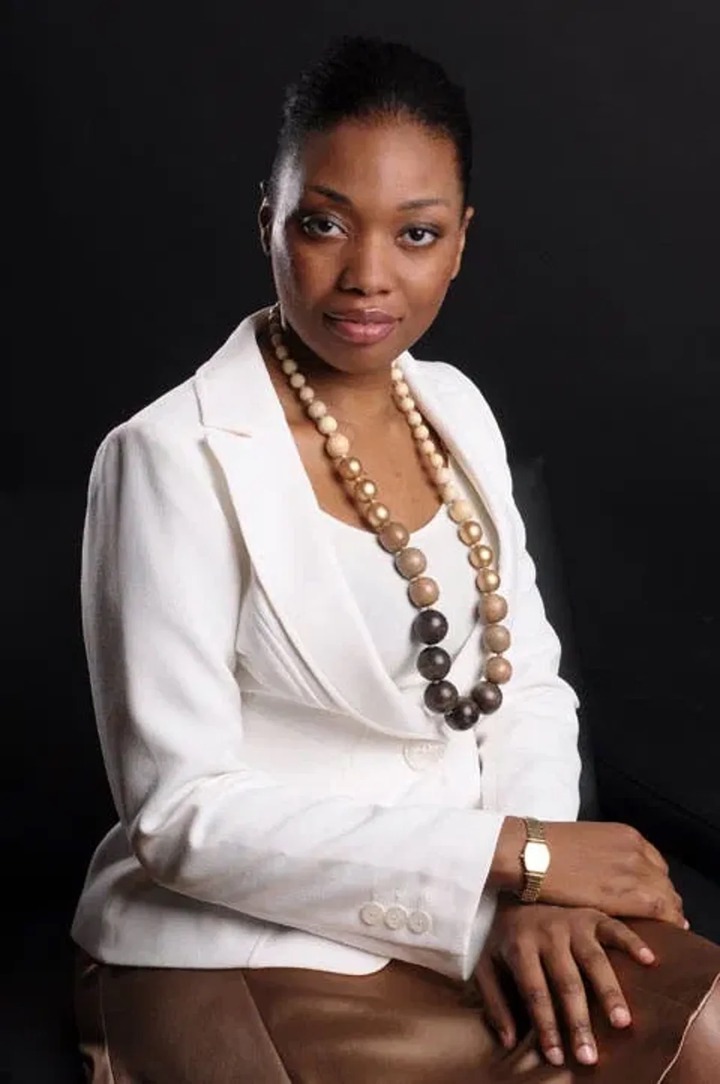 Orode Uduaghan: The daughter of former Delta State governor, Emmanuel Uduaghan was once married to the love of her life, Ryan Okpu. She was 22 when she walked down the aisle in 2011 and unable to keep the threads that held her marriage together, they both ended things in 2016, citing irreconcilable differences as their reason. The union produced two children. However, there are reports that her husband married her as his meal ticket and things degenerated between them when he realized he wasn't going to be living the life of luxury he had envisioned marrying a governor's daughter. While Ryan has since remarried, Orode hasn't, preferring instead to spend her time managing her mother's restaurant in Lagos, running her Pink Pearl Foundation that helps women who are battling with breast cancer and also embracing film production.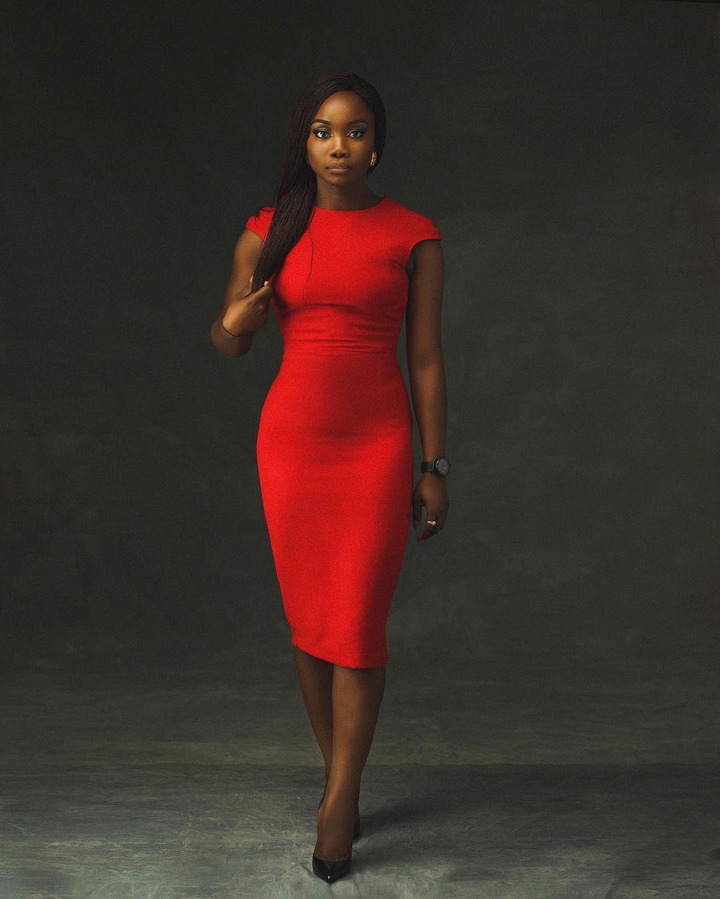 Vivi Ibru: She is the daughter of former bank chief, Cecilia Ibru of the defunct Oceanic Bank. Her wedding which took place in Lagos in 2006, had all the trappings of wealth as her mother pulled all the stops to give her daughter a memorable fairy tale wedding. Unfortunately, eight years after, the union ended on a sad note. Vivi's Greek husband, Aleksander Stankov, was the one who filed for divorce over what he described as Vivi's refusal to be a submissive, dutiful and humble wife. Vivi on her part accused her husband of being a violent man. The marriage produced three children.

Irene Tallen: She is the daughter of Pauline Tallen, a former deputy governor of Plateau State and now Minister of Women Affairs. She was once married to Stanley Ugochukwu, the wealthy boss of Stanel Group. The union while it lasted produced four children. While Irene is still single, Stanley is also yet to walk down the aisle again but has been in and out of several relationships, one of which is with Nollywood actress, Ini Edo.
Aisha Babangida: The very beautiful first child of military head of state, General Ibrahim Babangida has in her quest to find love, gone through two marriages that both ended on a sour note. Perhaps if her late mother, Maryam, had allowed the love between her and Kola Abiola, the first son of late Moshood Abiola Kashimawo Abiola, to blossom without truncating it, being twice divorced wouldn't have been her lot. Her first marriage was to businessman Basheer Garba in 2003. The union ended three years later. Her second attempt was to former Zamfara State governor, Aliyu Shinkafi in 2008, as the third wife. And as soon as the governor finished his first tenure, Aisha packed her bags and left, having realized that she was unhappy in the union.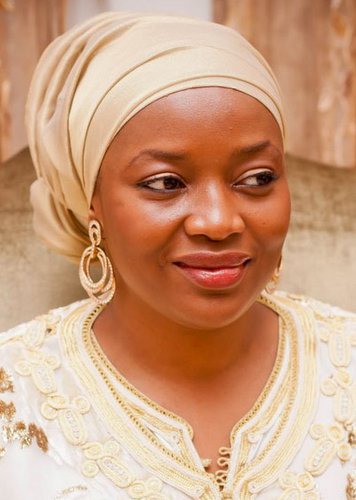 Rahama Indimi: She is the estranged wife of Mohammed Babangida, the first son of military head of state, Ibrahim Badamasi Babangida. And for the 12 years they were married, it was all bliss until Mohammed decided to take a second wife. His choice was Ummah, the daughter of Ambassador Aminu Wali, who he was originally supposed to marry but couldn't because his parents were against their relationship. But with his mother gone, he felt the coast was clear for him to marry her. But Rahama, the daughter of businessman and Chairman of Oriental Energy, won't have it and subsequently moved out in 2008. She however returned to her matrimonial home after pleas from family members. Shortly after, Ummah ended things with Mohammed when she realized there were greater forces that won't allow her union with Mohammed thrive, coupled with the fact that she was constantly at logger heads with Rahma. Unfortunately, with Ummah gone, things didn't quite return to normal between Rahma and Mohammed. The marriage eventually ended. While Mohammed has gone back to Ummah, Rahama is yet to decide on what to do about her marital status.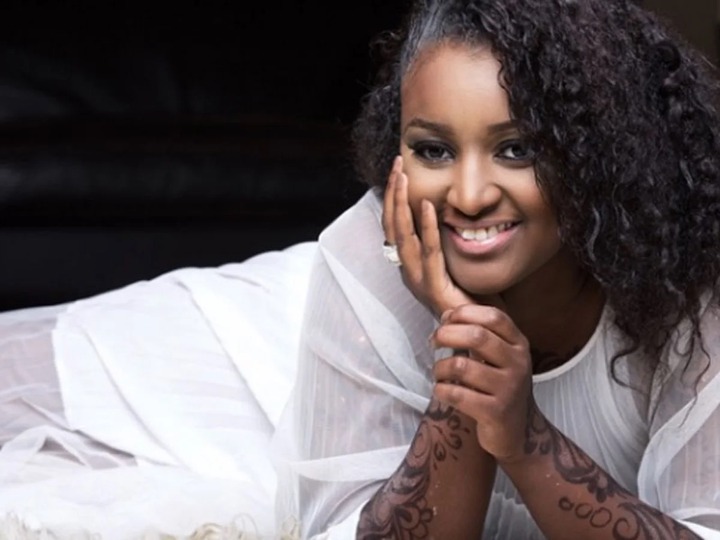 Omosede Igbinedion: A former House of Representative member and daughter of the Esama of Benin Kingdom, Chief Gabriel Igbinedion, Omosede but for her parent's insistence, may perhaps have been the first lady of Liberia today. Years ago, she was in a relationship with the current president of Liberia, George Weah. He was just a footballer then. Unfortunately, their love story was brought to an abrupt halt by her parents who kicked against the relationship. They wanted her to marry from a Benin Royal family rather than to a non-Nigerian who was a footballer. She ended the relationship, did her parent's bidding and married a Benin Prince, Prince Akenzua. Unfortunately, the marriage which produced a boy did not last beyond two years as it eventually hit the rock and ever since then, Omosede has remained single. During the inauguration of President George Weah, Omosede went all out to make it a memorable one for him. For his inauguration, she chartered a private plane and got quite a number of her friends to accompany her to Liberia. And expecetedly, she got a red carpet treatment.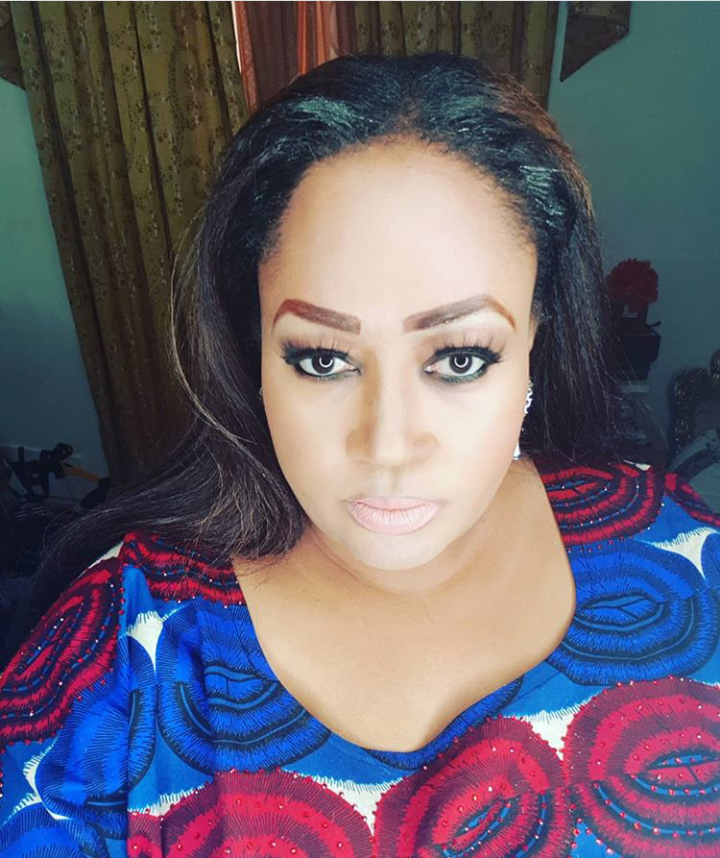 Moji Onabanjo: Daughter of wealthy Ogun State born businessman, Alex Onabanjo, Moji was also an in-law to former president Olusegun Obasanjo. Her marriage to Gbenga Obasanjo in 2000 ended when Gbenga accused her of the unthinkable with his father and her father. The shocking revelation was contained in an affidavit he submitted to the court during his messy divorce. The union which ended in 2004 produced two children. She would later find love again with a certain Dr Akinkunmi Abiodun Mustapha, a former Lagos State Commissioner for Finance under former governor Akinwunmi Ambode. That too ended on a sad note. Her union with her second husband produced a child. Now Moji spends her time running her event planning outfit and Gift Store.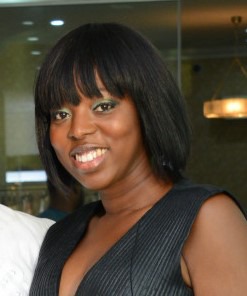 Tope Adebutu: One of the daughters of wealthy businessman and Lotto magnate, Kessington Adebutu, was once married to Olujonwo Obasanjo, one of the sons of former president Olusegun Obasanjo. The barely two-year-old marriage contracted in 2017, ended following allegations of infidelity and drug abuse leveled against Olujonwo, while he accused his wife of being physically violent with him to the point of threatening to take his life.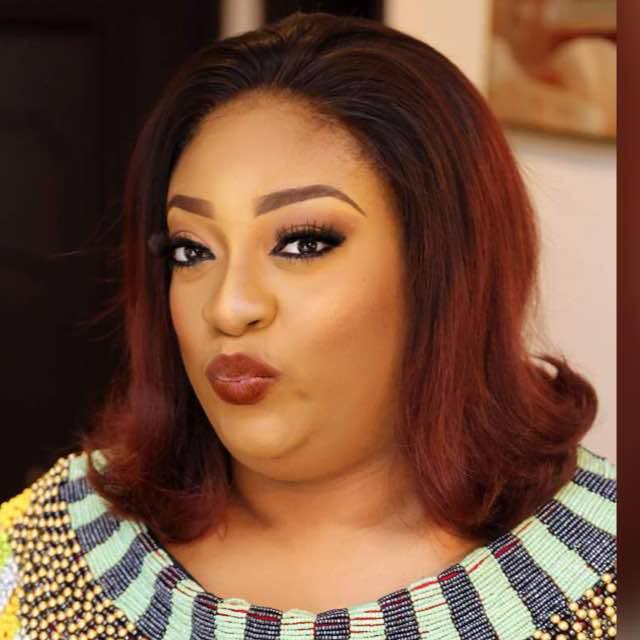 Olamide Agunloye: She is the daughter of Chief Olu Agunloye, a former Minister of Power and Steel, former Minister of State for Defence (Navy) and at one point, a gubernatorial candidate in Ondo State. But despite his achievements in politics, the same cannot be said of his daughter's marriage to Dare Ajayi, one of the brothers to the late Ibidunni Ighodalo. A fashion designer and the face behind Iconola Fashion House, the marriage ended following allegations of infidelity and domestic violence on the part of Dare and lack of submissiveness on the part of Olamide. The union produced three children.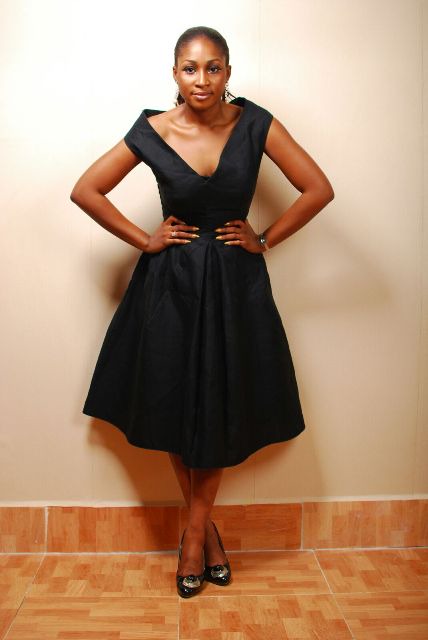 Omobolanle Mobola Akinruntan: She is the first daughter of Oba Fredrick Obateru Akinruntan, the Olugbo of Ugboland in Ondo state and the chairman of Obat Oil. Her union with her estranged husband, Ayodeji Fanawopo ended with both citing irreconcilable differences as the reason for the marriage packing up. And for almost ten years, Ayodeji was in and out of courts both in Nigeria and London, fighting for the custody of his two children. The custody battle lingered that long because according to the ex-husband, Omobolanle used every means including her father's connection to frustrate his efforts.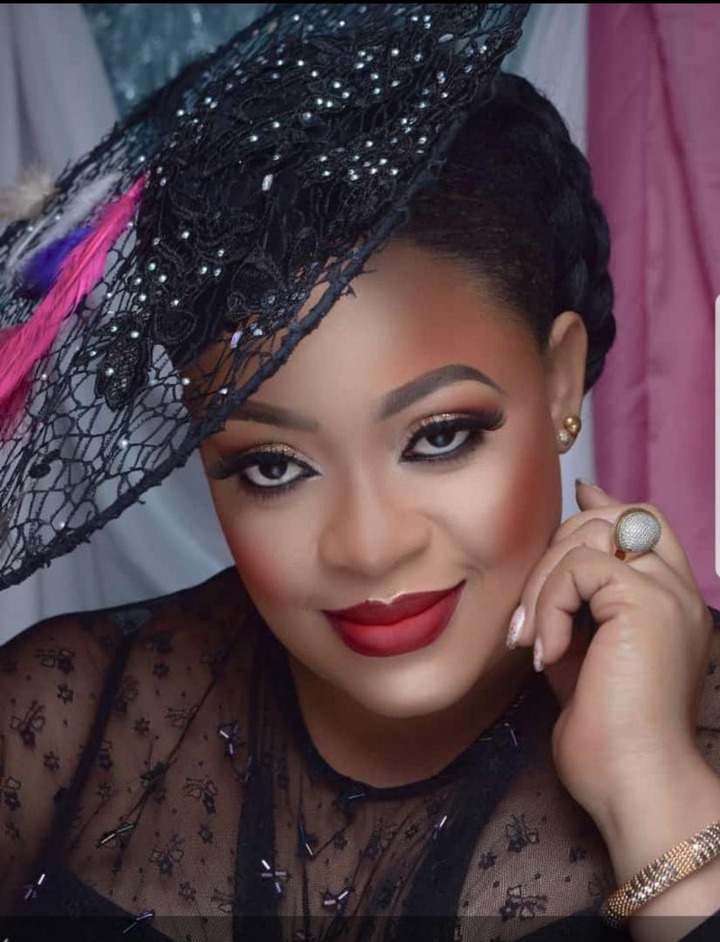 Unmi Fatima Bolori: She is the ex-wife of Aminu Atiku, one of the sons of former Vice President Atiku Abubakar. Her father, Alhaji Bukar Bolori, who is now late, was a wealthy businessman from Borno State. Fatima's marriage to Aminu which happened in 2007, ended after five years following a protracted marital crisis for reasons that has become a closely guarded secret. The union which was dissolved by a Sharia Court in Maiduguri, produced two children.

Tundun Abiola: One of the daughters of late M.K.O. Abiola and Bisi Abiola, UK trained lawyer, Tundun, used to be married to Atama Attah from Benue State before they both ended things.  The wedding which took place in London in 2009 ended after only three years. The union produced two children. While her ex-husband has remarried, to Josephine Washima, a former Special Assistant on Job Creation to ex-President Goodluck Jonathan, Tundun has remained single.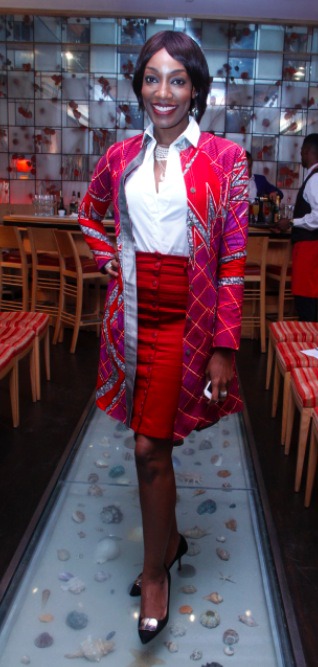 Folake Akindele-Coker: She is the face behind luxury fashion label, Tiffany Amber and even though she is divorced from her husband, Folorunsho Coker, the Director General of Nigerian Tourism Development Corporation, she still bears his name. Folake is one of the daughters of wealthy businessman, Chief Bode Akindele, the Parakoyi of Ibadan land and the owner of Mondondola Group of Companies, an indigenous conglomerate in Nigeria as well as Fairegate Group, a top international real estate company. Folake's union with Folorunsho produced three children. And while her ex-husband has since moved on and remarried, to Aisha Rimi, a lawyer, Folake has remained single all these years.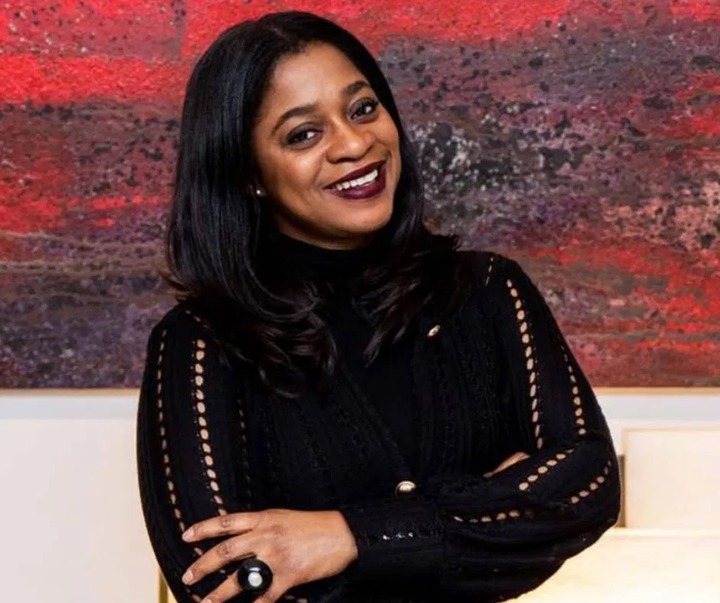 Ogechi Ezekiel: The only daughter of the general overseer of Christian Pentecostal Mission International, Rev Obiora Ezekiel and his wife, Mercy Ezekiel, Ogechi was once married to Nollywood veteran actor, Kenneth Okonkwo. The marriage which happened in 2000 ended two years later. The union produced a now grown up son, Ifeanyi Okonkwo. Remarrying is the last thing on Ogechi's mind as she spends her time as a minister of the gospel and the head of the South African branch of her parent's church.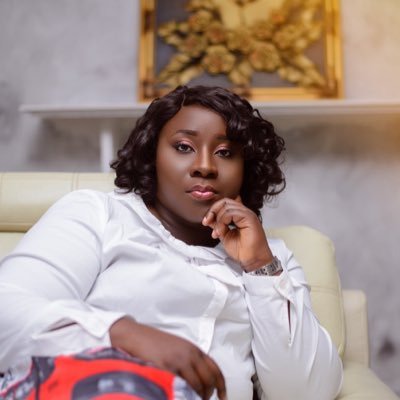 Biola Okoya: A spitting image of her father, wealthy industrialist, Chief Razak Okoya, Biola used to be married to Akinwande Johnson for about 10 years before the marriage packed up. Until she went on a hiatus, Biola was an active member of the Lagos Social Establishment and despite meeting a lot of well-heeled men in the course of socializing, Biola never remarried. Her union with her ex-husband produced two sons, one of whom she recently lost to the cold hands of death.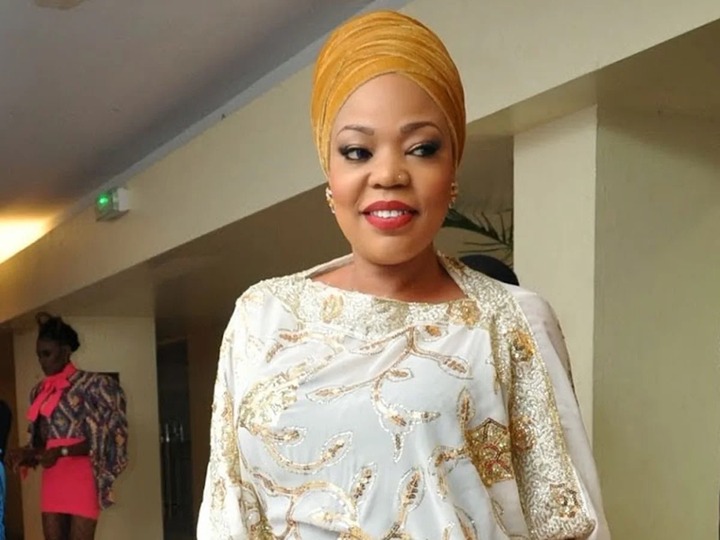 Deola Ade-Ojo: She is the only daughter of Chief Michael Adeojo, the Chairman of Toyota Nigeria Limited and founder of Elizade University. A fashion designer who has cut a niche for herself in haute couture designs, Deola used to be married to a Ghanaian, Kofi Sagoe who was also the managing director at her father's company, until the marriage hit the rocks in 2009. Following the end of the marriage, Kofi got booted out of the company. For a long time after her marriage ended, she retained her husband's name and only recently reverted to her maiden name. However, she has retained Deola Sagoe as her business name. The union produced three daughters, all of who have followed in their mother's footsteps and now run their own fashion label, CLAN. While Koffi later remarried, Deola never did.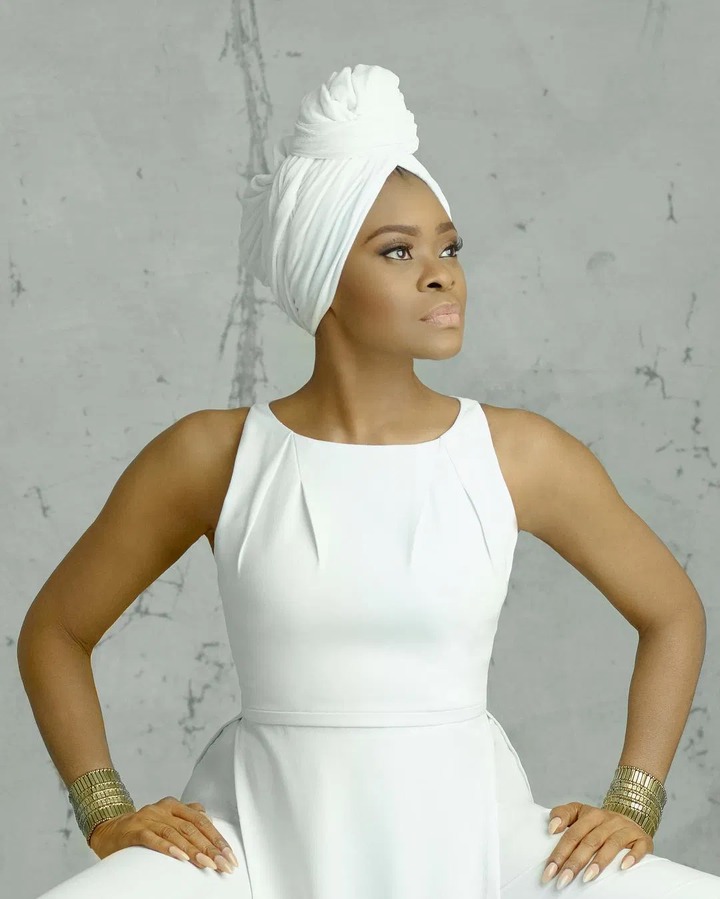 Gbemisola Saraki: A former member of the House of Representatives and a two-time Senator who attempted to be the first female governor of Kwara State, Gbemi was once married to fellow silver spoon kid, Segun Fowora until the marriage crumbled like a pack of badly arranged cards. Daughter to the late politician and former Senate leader, Olusola Saraki and sister to former Senate president, Bukola Saraki, Gbemi who is currently the Minister of State for Transportation has remained single since her marriage ended. The union which was solemnized in 1990 produced two daughters.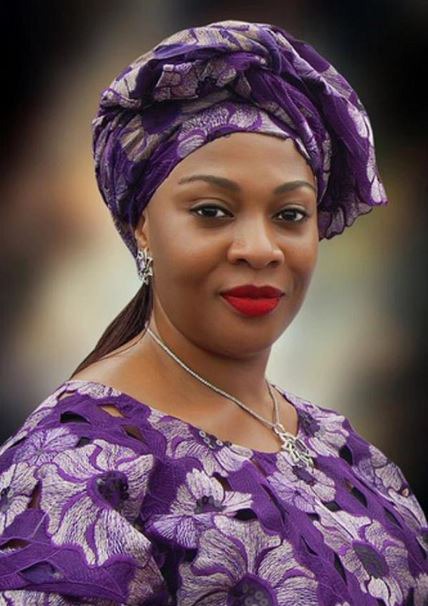 Iyabo Obasanjo: The first child of former president Olusegun Obasanjo used to be married to Oluwafolajimi Akeem Bello before the union packed up. Both used to reside in America until Iyabo, a veterinary doctor returned home to first became a Senator and later Minister of State for Health. The union packed up due to what her husband referred to as the busy nature of her job as a politician. The union produced a child which the ex-husband fought to have legal custody of. While her ex-husband has remarried, Iyabo is still very much single.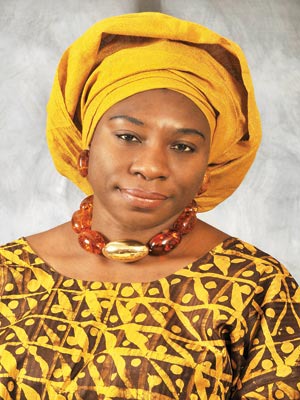 Gumsu Abacha: After 20 years of being married to her Cameroonian billionaire husband, Bayero Fadil, Gumsu, the second daughter of late dictator, General Sanni Abacha, called it quits. They both cited irreconcilable differences as their reason for ending the marriage. The union produced five children.