It has been said that it is a man's world. And while men, world over and Nigeria in particular, are the ones who usually get ordained into the cir
It has been said that it is a man's world. And while men, world over and Nigeria in particular, are the ones who usually get ordained into the circle of Bishops and Archbishops, a few women have successfully shattered that glass ceiling and have been ordained Bishops by virtue of their inputs in Christendom, Nigeria inclusive.
In Nigeria, there are only four women who have been successfully ordained into the ranks of a Bishop. Even though these women are particularly from the Pentecostal fold of the Christian world, it doesn't in any way diminish the quality of their spirituality or the influence they wield within and outside Christendom.
These are the only four female Bishops in Nigeria:
Bishop Oluremi Ayotunde Obembe: She is the wife of late Archbishop Lanre Obembe, the founder of El Shaddai Bible Church. Bishop Oluremi Ayotunde was ordained Bishop on June 16 2009, two days after the burial of her late husband who was a one-time Chairman of the Pentecostal Fellowship of Nigeria, PFN. Her installation as Bishop was done hurriedly at the Dolphin Estate, Lagos, headquarters of the church to avoid a vacuum in leadership following her husband's death.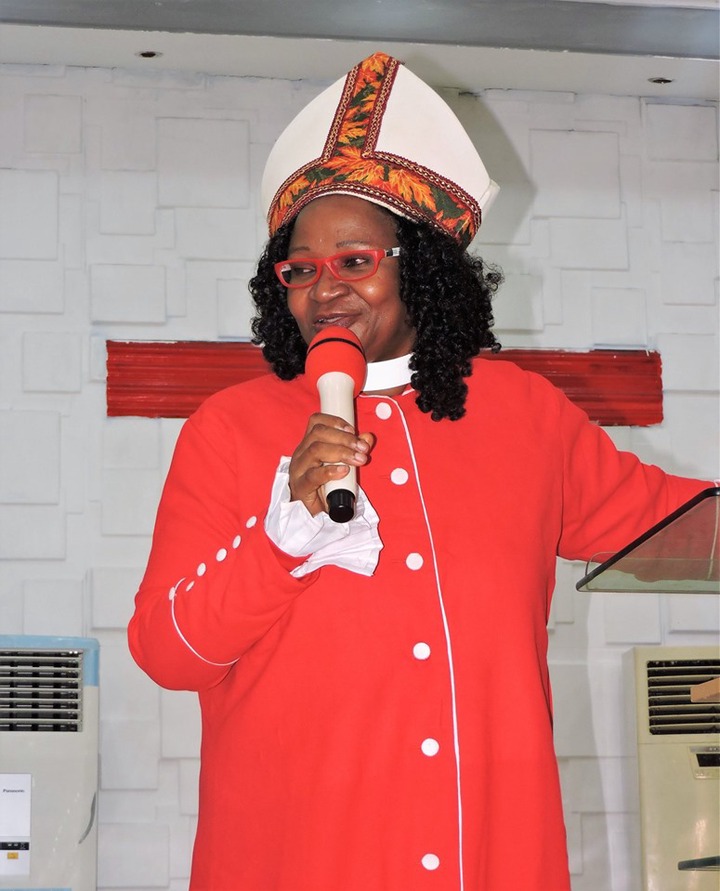 Bishop Bola Odeleke: Bishop Bola Odeleke who recently celebrated her 70th birthday, is the first woman to ever be ordained a Bishop in Nigeria and the first African woman to be ordained Bishop as well. On May 28, she celebrated her 25th year of ordination as Bishop as well as 50 years in the Christian faith. Bishop Odeleke is the widow of late Brigadier-General Lasun Odeleke. While the late General was a Pastor and the founding President of Christ Message Ministry, Bishop Odeleke is the founder and general overseer of Power Pentecostal Church.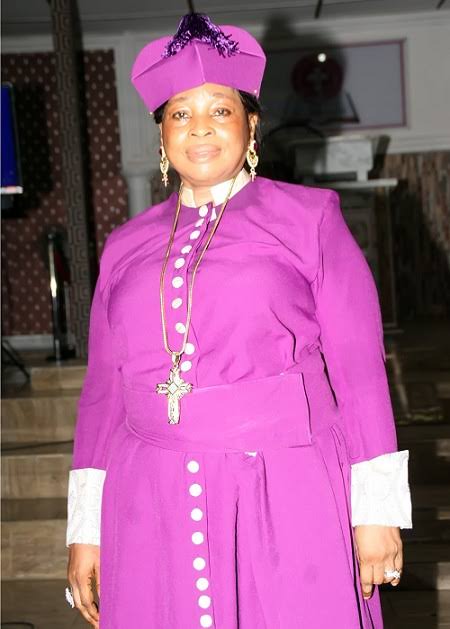 Bishop Peace Okonkwo: She runs the The Redeemed Evangelical Mission (TREM) alongside her husband, Bishop Mike Okonkwo and they both have made history as the first Nigerian Christian leading couple still alive to be ordained Bishops. Even though they both founded the church, Bishop Peace is seen as the 'Resident Pastor' of the Headquarters of TREM Church, while her husband is referred to as the presiding Bishop. She was ordained Bishop on April 22, 2006.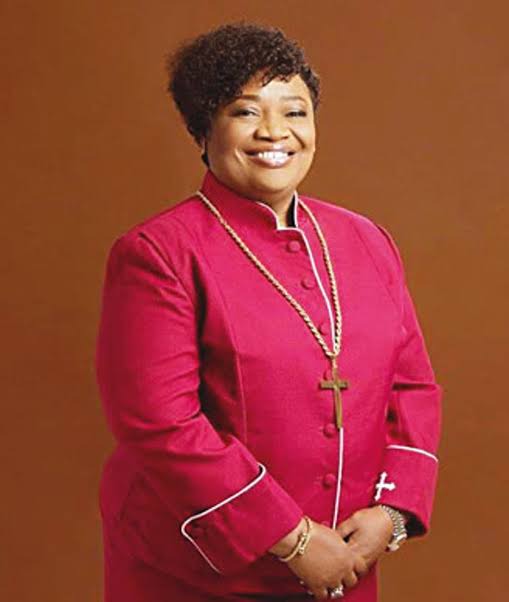 Archbishop Margaret Idahosa: Being the widow of the revered, late Archbishop Benson Idahosa did not in any way prevent her from attaining the height she has attained in Christendom today. A woman of many firsts, Archbishop Margaret is not only the Archbishop of the Church of God Mission International with headquarters located in Benin, she is also the first African female Archbishop and the first Chancellor of the Benson Idahosa University, a position she still holds till date. The 76 year old first got ordained Bishop in 1998, shortly after her husband passed on and later got ordained in 2009.