Love they say makes the world go round and while one may excel at their profession by simply applying the necessary principles, the same cannot be sai
Love they say makes the world go round and while one may excel at their profession by simply applying the necessary principles, the same cannot be said about love. There is no hard and fast rule to finding true and everlasting love which is why these few under-listed prominent individuals had to make several attempts in their quest to find love. One peculiar thing about them is that they didn't just stop at the first or second attempt, they all made three, four and even five attempts before they found 'The One'.
James Onanefe Ibori: Former Delta State governor, James Ibori started out life with his now estranged first wife and former first lady of Delta State, Theresa Nkoyo while living in London in the 80s. While they were married, Ibori hardly paid any attention to her preferring the company of other women instead. According to Nkoyo, while giving her testimony during her conviction on money-laundering charges for her husband, and subsequently serving a five-year jail term for it, her marriage to Ibori ended in 2003. Which explains why during his second tenure, she was hardly ever in the country as she spent more time abroad. Shortly before the end of his second tenure as governor, he married Geraldine Ononiba, the daughter of a Federal High Court Judge, Uju Ononiba, whom he met at his friend, Joe Obue's wedding. This happened immediately after her graduation from law school and as soon as she was ready to put to bed, he flew her out of the country and that was the last time anyone saw or heard of her. The union produced his only son. His union with Geraldine most likely ended because as soon he got released from jail after serving four out of the 13 years handed to him for corruption and money laundering charges, he married his long-time girlfriend, Senami Sosu in 2017. Not only was the University of Lagos graduate with Ibori when he was arrested and extradition to the UK to begin his prison sentence, she waited for him until he got out of prison. Waiting was made easy as Ibori took care of her from prison through proxies.

Ibori with Senami Sosu
Musa Danjuma: The younger brother to General Theophilus Danjuma (rtd) is one man who has a keen eye for beautiful women. Even while married, he had other women on the side. His first marriage was to Dr Nkiru Nzegwu, a lawyer and an author who died in 2014 after a protracted battle with cancer. The marriage which produced four children ended long before her death due to Musa's philandering nature. He would later walk down the aisle with a lady known as Pauline whom he later divorced. His third attempt at marriage was to his now estranged wife, actress and business woman, Caroline Ekanem in 2007. The marriage which produced three children ended because Caroline could no longer condone his philandering ways. Infact, what triggered the marriage collapse was Caroline confronting one of her husband's mistresses, Zimbabwean born, Nigerian based fashion designer, Daniella Allen. Daniella's case is particularly peculiar as she was a recurring decimal in the life of Musa Danjuma all through his marriage to Caroline. While Caroline physically fought with a few of her husband's mistresses, to get them to back off her husband, Daniella remained like a rock of Gibraltar, with the full support of Musa. This obviously became the last straw that broke the camel's back for Caroline. And when his ten-year-old marriage with Caroline ended, Musa began to make subtle public appearances with Daniella. When he hosted parties at home, Daniella was the hostess of the parties, doing all the organising. From very strong indications, it is only a matter of time before he makes his relationship with Daniella legal.


Musa Danjuma with Daniella Allen

Kojo Williams: At 63, the former chairman of Nigeria Football Association and a scion of late Chief Sebastian Babatunde Williams, a business mogul and philanthropist, has been through two marriages and is currently savouring his third. The socialite had his first taste of marriage with Dr Remilekun Williams, a dentist. The marriage which lasted for over 15 years and produced four children, ended with what they both described as irreconcilable differences. Five years after, he settled for another marital life with Isidora Adewunmi, the second daughter of the Akarigbo of Remo land, Oba Michael Adeniyi Sonariwo. Unfortunately, the marriage ended after a year due to incompatibility. Kojo was heart-broken. He withdrew from the social scene completely to nurse the failure of his second marriage. But not one to give up, he eventually decided to give marriage one more shot and he did without fanfare, with a very quiet lady simply known as Funmi.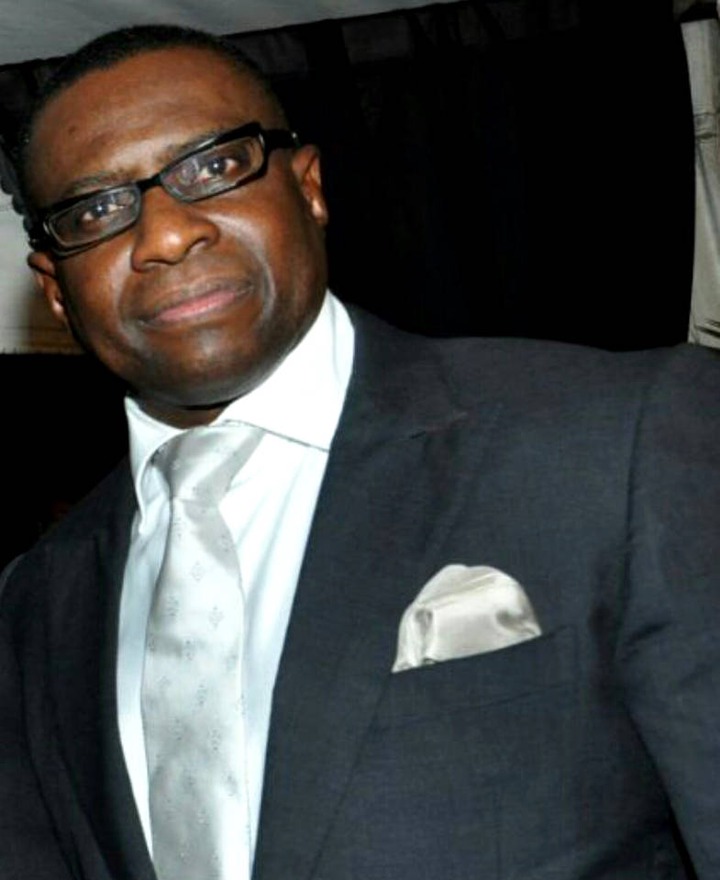 Kojo Williams

Wole Soyinka: Even though he has been a success in his literary field, the Nobel laureate had to scale several hurdles to get it right with his love life. The erudite professor unknown to many, in an attempt to find true love, got married three times. His first marriage in 1958 was to a British writer, Barbara Dixon who is now late. The union which produced one child ended on a sad note. He later gave marriage another shot in 1963 to a librarian named Olaide Idowu. That too which produced three children ended on a sad note. An optimist, Soyinka gave marriage another trial with Folake Doherty in 1989. Luckily, they are still together.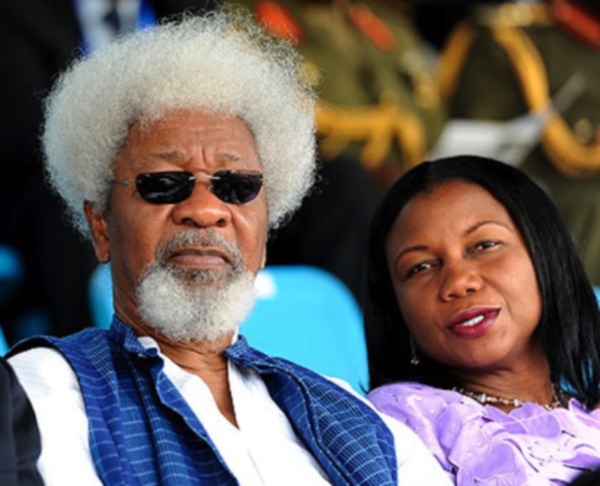 Wole Soyinka and Folake Doherty

Sunny Kuku: Physician, endocrinologist and one of the co-founders of popular EKO hospital, Ikeja, has had his own fair share of marital woes having been married several times. His first attempt at marriage was to an Igbo woman, Rita Ifeyinwa Chukwumah. The marriage ended when they both grew apart. In 1999, he made a second attempt with Michelle Owolabi. That union which produced a child ended on a sad note because according to him, he was always too busy. Then in 2000, the 76-year-old found love with former beauty queen, Rivers State born Susan Hart whom he says is one of the best things to have happened to him. The union which is still waxing strong has produced one
son who is 16 years old.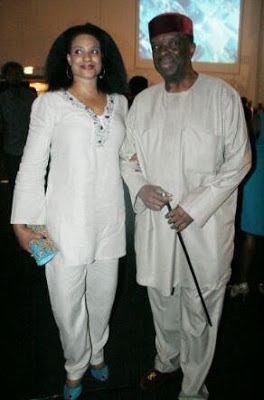 Sunny Kuku and Susan Hart

Olusegun Obasanjo: That the former military president and later first democratic president has a major weakness for women would be stating the obvious. Before settling for his current wife, Obasanjo was known to be a lady's man and had a retinue of women he was in relationships with besides his wives. And almost all of them bore him children. While he was legally married to five of the women, he maintained intimacy with the others without walking them down the aisle. His first was with Madam Esther Remi whom he married in 1963 at the age of 21. The marriage ended after 13 years. Others were Linda Soares, who was killed by armed robbers in 1987; Stella Abebe, who died while getting a tummy tuck in preparation for her 60th birthday in 2005. His fourth attempt was with Major Mojisola Adekunle, a former presidential candidate whom in married in 1992, and who died in 2009 from an undisclosed illness, while his fifth attempt was with Taiwo Martins. The marriage to Taiwo Martins ended because of her romance with controversial Benue born politician, Godwin Daboh while Obasanjo was in prison. The 83 year old eventually ended up with his current wife, Madam Bola whom he married in 2009, exactly four years after Stella Abebe's death.
Olusegun Obasanjo and Bola Obasanjo

Femi Fani Kayode: The former aviation minister who is like a son to former president Olusegun Obasanjo, also had to go through several marriages before ending up with his current wife. The 59-year-old had his first taste of marriage in 1987 with Saratu Attah, the daughter of former Governor of old Kwara State, late Alhaji Adamu Attah. The union which produced a child ended in 1990. Saratu who is the older sister to Femi Otedola's wife, Nana, is an executive aide to Ghanaian president, Nana Akufo-Addo. A year after, Femi gave marriage another shot with Yemisi Wada in 1991. The turbulent union which lasted five years produced three daughters. Two years after, Femi was ready to give marriage a third shot and he did with Ghanaian, Regina Patience Amonoo. The short-lived marriage produced a daughter. For years, Femi frolicked around with women but never gave marriage a thought until he met former beauty queen, Precious Chikwendu his fourth wife whom he married in 2014. The marriage is blessed with four children.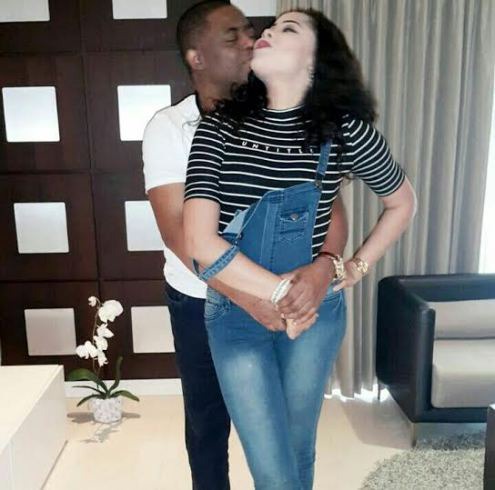 Femi Fani Kayode and Precious Chikwendu

Oba Adeyeye Enitan Ogunwusi: The very youthful Ooni of Ife has had to go through his own fair share of marital woes to arrive at his final bus stop (hopefully). Long before he ascended the altar and while living in England, the Ooni was married to Adebukola Bombata. The nine-year marriage which tottered on the brink of collapse all through the period they were married, ended because of Bukola's overbearing influence and lack of respect for her husband whom she sometimes got physical with. The union which produced no child and contracted in 2008 ended in 2016. The Ooni who then needed a queen for his domain, entered into a marriage arrangement with Edo State born Zaynab Otiti Obanor in the same 2016. For her new role as queen, Zaynab who is a divorcee changed her name to Olori Wuraola Ogunwusi. Unfortunately, about a year into the marriage, it collapsed due to allegations of infidelity made against her as well as the Ooni's sisters who made the palace a living hell for her. And then in 2018, the Ooni met and married Prophetess Morenike Naomi Oluwaseyi who he is still together with.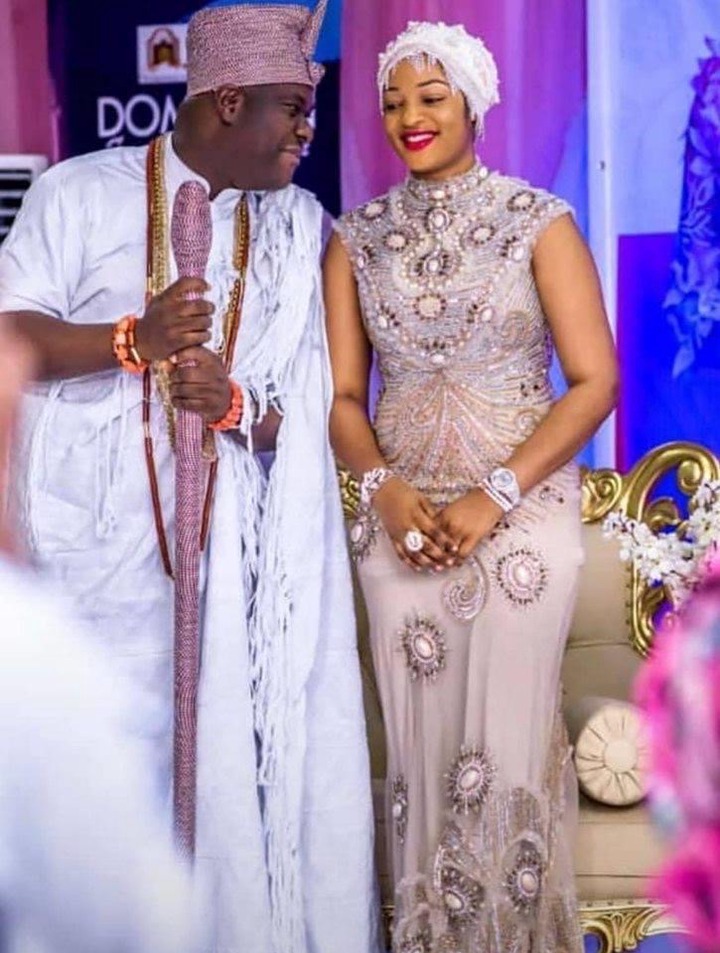 Ooni of Ife and Olori Naomi